Enjoy Thrilling Mountain Biking in Minnesota
Date: August 11, 2023
Category: Other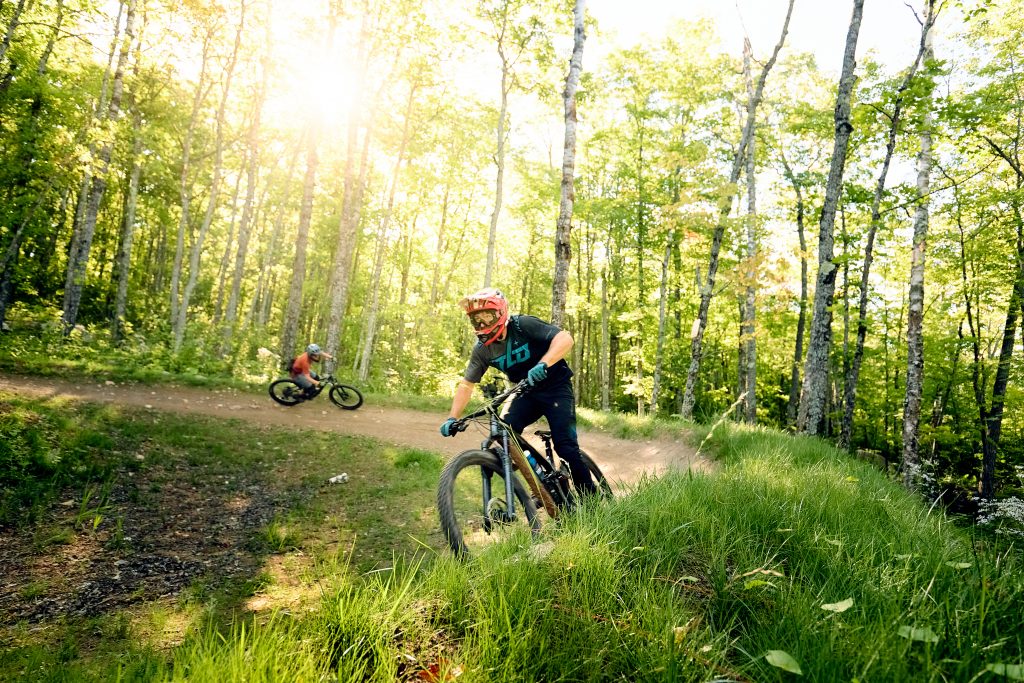 Giants Ridge is home to Minnesota's premier lift-served Mountain Bike Park. Venture to our hub of outdoor adventures in the Minnesota Northlands to experience some of the best mountain biking in the Midwest. Our mountain biking experiences are designed to provide exhilarating adventures for riders of all abilities. Embark on a scenic mountain biking journey through the Northern Minnesota woods. Or the most daring can descend down an adrenaline-pumping steep slope. 
There are also plenty of other outdoor adventures you can experience at Giants Ridge during the warmer months. We are tucked away right in the heart of the Superior National Forest. Our Northern MN golf courses have both been ranked on Golf Digest's Top 100 List. Our rock climbing wall is perfect for group bonding in MN. We also have some very underrated hiking trails that showcase the area's rugged beauty. Giants Ridge is the perfect getaway for nature lovers!
Explore Our Minnesota Trails
Giants Ridge features over 10 miles of cross-country trails that will take you through the rugged terrain of the Minnesota Northwoods. We also have ten gravity trails offering thrills that are fast and flowy, have quick descents, and feature technical rock gardens. The high-speed Sarajevo Express Chairlift allows you to dedicate as much time as possible to enjoy your Minnesota mountain biking adventures. 
There's something for every rider's personal taste! 
Kitty Kat: Green Technical Trail | 1.3 miles: This trail enhances the natural Minnesota terrain and can be used for uphill and downhill mountain biking fun.
Tadpole: Green Freeride Trail | 1.2 miles: This mountain biking trail starts out mild and progresses into a wild ride. Although this trail is excellent for beginners, it can be challenging if you are new to downhill mountain biking.
Leap Frog: Blue Freeride Trail | 1.0 miles: This is an excellent mountain biking trail in Minnesota for riders to practice their leaping skills. 
Sector 12: Black Freeride Trail | 0.6 miles: This gravity trail is sure to delight even the most seasoned mountain bikers. 
Goliath: Double Black Freeride Trail | 0.8 miles: This is a fast and daring mountain biking trail for the ultimate Minnesota Northlands adventure. 
Granite Gorge: Double Black Technical Trail | 0.5 miles: Journey on this trail that embraces the massive granite boulders and slabs of Giants Ridge. 
Plan your Minnesota mountain biking adventure today at Giants Ridge!