We're so close!!
Benji's Blog – Giants Ridge Mountain Update – Dec. 23rd, 2022

First off, Snowmaking
Thursday the 22nd will be the final day of snowmaking for this season.  This is a huge day for our Mountain Operations Department, as they have put in countless hours to make this great snow for us all to enjoy!  The team capitalized on the cold temps we have had the last few days and got all the snow made that we will need for this season.  However, there is still lots of work to be done, our cat operators have many nights ahead of them pushing and blading the snow to make the wonderful skiing surface Giants Ridge is known for.  With that said, here is a terrain-opening outlook for the upcoming week.
December 22nd – December 25th, we will continue to run the Helsinki and Sarajevo lifts.  We just added Snowbird, Sunshine, and Park city, and this will be our offering for the next few days.  With the high winds forecast, we only plan to run these lifts, as they have larger/heavier chairs which are designed to handle higher winds.
December 26th, We plan to open the Chamonix lift serving Chamonix and Kitzbuhel.  We also plan to open the Rocky Top Lift serving; Rocky Top, Solitude, and Deer Valley.  We also hope to open 2002, Alta, Whiteface, and Snowbasin early that week as well.
Garmisch Terrain park is still a work in progress, and we are working hard to get that open as soon as we can.  It is still too soon to announce an opening day, but we hope to get that open sometime during the week of the 26th.
---
We have been enjoying great conditions and PistenBully grooming on our "core" Nordic trails.  Currently, Bronze, Silver, Gold, Summit, Cedar, and Northern Lights are groomed and tracked.  In the coming week, our crews will work to pack the "outer trails".  These include Oslo, Biwabik Spur, Wynne Creek, and Laurentian.  Wynne creek is a tricky trail, as we need the creek to freeze over for us to be able to groom across, we are hopeful that the cold temps this week would help with that.
We feel so fortunate to have such good conditions in December because there have certainly been some years that we don't have these kinds of conditions.
---
Now that snowmaking is complete, our cat operators will begin shaping the tubing hill.  We hope to have the tubing operation available somewhere around the new year.  Again please stay tuned as we get closer.
---
We expect to be busy throughout the week of the 26th.  Please plan ahead for your trip; purchase your tickets online, fill out your waivers online, and plan to get to the hill early.  Ticketing and rental are available to help you starting 1 hour before the lifts open.  The week of the 26th through the 1st the lifts will spin from 9 am to 8 pm, so be sure to get out and enjoy the longer ski days!  And as a bonus be sure to check out our newest lit run, Melbourne.
All of us are looking forward to seeing so many smiling guests in the coming week and we hope you enjoy the great shape that the mountain is in!
---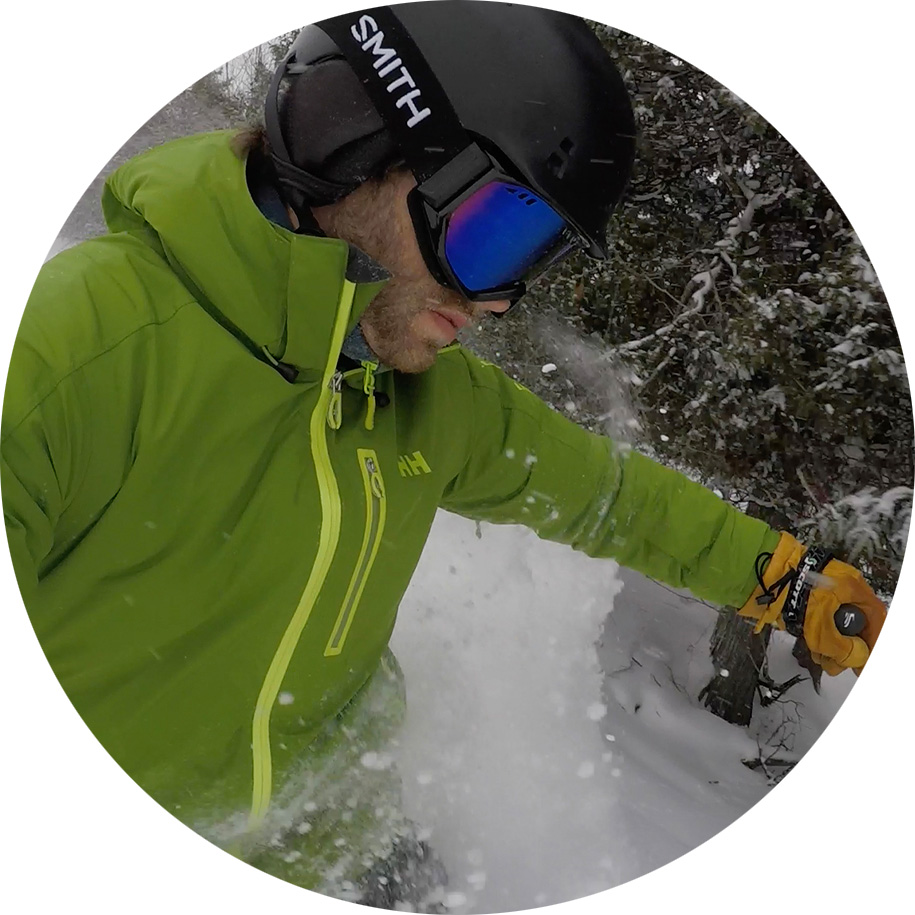 Benji Neff
Director of Mountain Sports
Giants Ridge